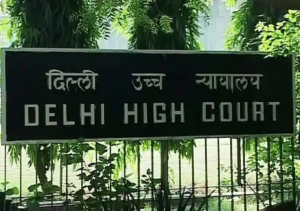 The Hon'ble High Court of Delhi vide its order dated 12.05.2022 in the matter of M/s Shakti Oil and Chemical through its prop. Arun Goel Vs. Commissioner of DGST Delhi & Ors.in W.P. (C) 7390/2022, ordered for de-sealing of the business premises which was sealed as per Section 67 of the CGST Act.
The petitioner filed the present writ petition seeking directions to the respondents to de-seal the business premises of the petitioner immediately as the issue is covered by decision of this court in CWP No. 10287/2018 and as it is in violation of fundamental right of the petitioner, to carry on the business, guaranteed by Article 19(1) (g) of the Constitution.  Further the issue being covered, the petitioner prayed for awarding cost for malicious prosecution without authority and the respondent acted in complete disregard of Section 67(4) & 67(10) of the CGST/DGST Act as there is no mention of drawing a Panchnama.  It was also prayed to direct the respondent to release the goods lying in the business premises so as to enable the petitioner to carry on the business.
It was contended on the behalf of the petitioner that powers to seal under Section 67(4) of the DGST/CGST Act, 2017 are confined to the situation adverted to in the said provision.
On the other hand, it was submitted on the behalf of the respondent that if the petitioner provides the relevant documents, the revenue will have no objection if the said business premise is de-sealed.
Held: –
The Hon'ble Court after considering the submissions and facts of the case observed that the prayer of the writ petition is explanatory enough and the principal grievance as conceded on the behalf of the petitioner is that the business premise is sealed.

The Hon'ble Court, as observed above, disposed of the writ petition with the directions that the authorized representative of the petitioner will appear, with relevant documents, before the concerned officer on 13.05.2022 lates by 11 A.M. The respondent will de-seal the subject business premises tomorrow i.e., 13.05.2022 by 7:00 P.M. Further if the documents produced are found to be deficient, appropriate steps will be taken by the respondent, in accordance with law.  However, the sealing will not continue, beyond the time mentioned herein.
 For more Judgements like this, Subscribe TAXO today