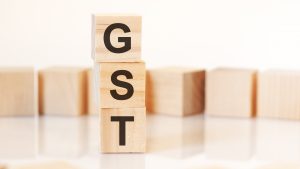 The GST Council is likely to consider modification in summary return and monthly tax payment form, GSTR-3B, in its meeting next month, with a view to check fake input tax credit claims and expedite settlement of genuine ones, an official said.
According to officials, the modified form will provide clarity with regard to gross input tax credit (ITC) due to the taxpayer, the amount claimed in a particular month and the net amount left in the taxpayer's ledger.
A meeting of the Goods and Services Tax (GST) Council, the highest decision making body in the GST matter, is likely to be held next month. The modified form will help in checking bogus ITC claims and ensure that honest taxpayers are able to timely avail the ITC benefit.
The law committee of the GST Council is looking at streamlining the GSTR-3B so that there is further clarity on ITC disclosure. The modified GSTR-3B is expected to be put up before the Council in its next meeting," the official told PTI. 
GSTR-3B, which is a summary statement and monthly GST payment form, is filed in staggered manner between 20th, 22nd and 24th of every month for different categories of taxpayers.
Source: Financial Express 
https://www.financialexpress.com/economy/gst-council-may-consider-modification-in-monthly-tax-payment-form-for-better-itc-reporting/2533485/
For more News like this, Subscribe TAXO today