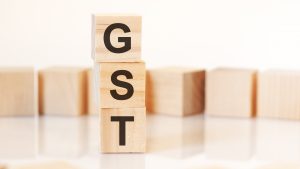 The GST council meeting chaired by Union Finance Minister Nirmala Sitharaman in New Delhi on Saturday turned down Odisha's demand for exemption of tax on kendu leaf.
Odisha has been demanding the commodity to be listed under the exempted items. It has contended that the tax is adversely affecting the livelihood of lakhs of tribals, who are traditionally engaged in plucking kendu leaves.
Chief Minister Naveen Patnaik had also written to Sitharaman demanding the complete withdrawal of GST on the collection of kendu leaves, known as the green gold of Odisha. Raising the demand for an immediate rollback of 18 per cent (pc) GST on kendu leaf at the meeting, state Finance Minister Niranjan Pujari reasoned that 28 pc tax is already imposed on bidi, the finished product of kendu leaf.
"The double taxation is affecting the pluckers, over 90 pc of whom are tribals, besides the binders and seasonal workers. The 18 pc GST is against the Forest Rights Act, 2006 and PESA Act, 1996," he stated. Although Andhra Pradesh supported the demand, the council, as per the suggestions of the fitment committee, a panel of revenue officials from the centre and states, decided to maintain the status quo at 18 per cent.
Kendu leaf, a minor forest produce, is the financial backbone of about eight lakh leaf pluckers, binders and seasonal workers of the state. They mostly belong to the tribal community and poorest of the poor in society. In November last year, the CM announced a special package for the welfare of kendu pluckers and other employees. The special package included Rs 1,000 for each kendu leaf plucker and Rs 1,500 for each seasonal staff and binder apart from a stipend for the offsprings of kendu leaf pluckers and other employees.
All kendu leaf pluckers and employees were covered under the Biju Swasthya Kalyan Yojana health scheme. Odisha is also the first state in the country to give bonuses to kendu leaf pluckers. The council cleared pending GST compensation of Rs 16,982 crore for June 2022 to 23 states/UTs, of which Odisha will get Rs 529 crore.
As there is no amount in the GST compensation fund, it was decided to release the amount from the Centre's own resources and the same will be recouped from the future compensation cess collection. The council also accepted the recommendations of the group of ministers (GoM) led by Pujari on capacity-based taxation for commodities like pan masala, gutkha and chewing tobacco.
Source: The New Indian Express
https://www.newindianexpress.com/thesundaystandard/2023/feb/19/gst-council-rejects-odishas-demand-for-tax-exemption-on-kendu-leaf-2548684.html