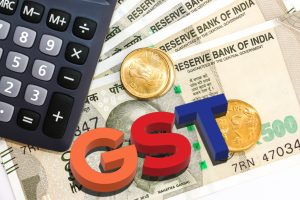 Merchandise exporters will have to cough up 18% goods and services tax, or GST, on the services of transportation of goods, a move that the industry says could lead to cash flow issues at a time when exports are declining.
This follows a recommendation of the GST Council that the place of supply of transportation of goods must be determined on the location of the service receiver, rather than on the basis of destination of goods.
Government officials said the move aims to provide tax parity between foreign and Indian shipping lines with regard to integrated GST on transportation of goods by vessels from India to outside India and vice-versa.
Currently, the export freight rate charged by Indian shipping lines to Indian exporters is taxable while freight charged by foreign shipping lines to Indian exporters for transport of goods to a place outside India is not taxable as it is neither an inter-state nor an intra-state supply.
Experts said while the GST paid would be available as a credit to most of the exporters as they can claim a refund, this may impact their cash flow. 
India's exports contracted in January on the back of declining demand in advanced economies.
Source: The Economic Times 
https://economictimes.indiatimes.com/news/economy/foreign-trade/merchandise-exporters-to-pay-18-gst-on-shipping-costs/articleshow/98103956.cms