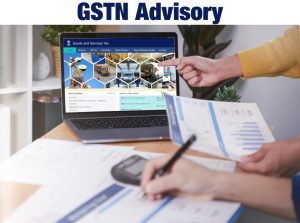 The GSTN has issued an advisory on 18.06.2022, regarding availing of Input Tax Credit as per law and GSTR-2B.
For some of the taxpayers, there was an issue in relation to duplicate entries in GSTR-2B which has since been fixed and correct GSTR-2B has been generated. In this regard, taxpayers while filing GSTR-3B are advised to check and ensure that the value of ITC they are availing is correct as per the law.
They may check the correct ITC value from download of Auto drafted ITC statement GSTR-2B or pdf of System Generated GSTR-3B or on the ITC observed on the mouse hover of Table 4 in GSTR-3B, particularly in any such case where there is any difference observed between the correct figures available at places as stated above and the prefilled GSTR-3B observed on screen.
Source: GSTN 
https://www.gst.gov.in/newsandupdates/read/545