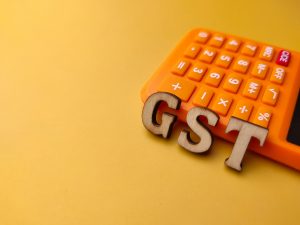 The Principal Bench of the proposed Appellate Tribunal for the Goods and Services Tax (GST) would decide on the cases relating to inter-state supply and place of supply. The state benches or boards would hear matters relating to intra-state GST issues such as the rates of tax, exemptions and input tax.
"The work of the Principal and state benches is based on the recommendation of the Group of Ministers on GST Appellate Tribunals," explained an official source. Appeals against orders of the Tribunal can be taken up to the High Court and Supreme Court.
No threshold has been set for hearing of matters but it is likely to be done based on internal limits, as in the case of income tax and customs. A single member may be tasked with hearing cases of upto Rs 50 lakh but the details will be worked out at a later date.
In a major relief to industry, which is facing a huge pendency of disputes relating to the indirect tax levy, the GST Council had on February 18 in its 49th meeting adopted the report of the GoM on GST Appellate Tribunals with some modifications in language.
The government plans to take forward the setting up of the tribunals on a priority basis and the amendments will be placed in Parliament with the Finance Bill, 2023. While no official timeline has been given for setting up the tribunals, sources said that it should be completed before the end of this calendar year.
"Once the amendments are approved, the administrative work on finding office space, selection of members, etc can start," another official explained. According to the plan, states can have as many state level benches as they want, depending on their population and total business, which will have to be approved by the GST Council. The Principal bench would be located in New Delhi. As many as 13 states have evinced interest in setting up the tribunals.
Based on suggestions of the state, the composition of the benches has been modified to ensure equal participation of the Centre and the states. Each bench would have four members –two technical and two judicial, with both the Centre and states selecting one judicial and one technical member each.
For the states, the selection of members would be done by a panel consisting of the Chief Justice of the state High Court, the Chief Secretary and one principal or additional secretary.
While there is no exact number of pending GST cases, the finance ministry has expressed hope that setting up the tribunals will give much needed relief to taxpayers.
Source: The Financial Express
https://www.financialexpress.com/economy/gst-tribunal-principal-bench-to-decide-on-inter-state-supply/2986075/