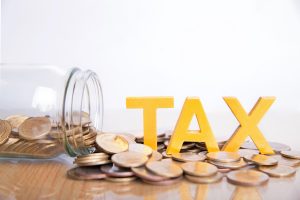 The goods and services tax council in its meeting on February 18 is likely to provide relief to the washeries by extending the exemption from compensation cess on coal rejects both supplied to and by these in order to avoid double taxation, sources told Moneycontrol.
"The fitment committee has recommended that exemption benefit should cover rejects supplied to and by a washery, arising out of coal on which compensation cess has been paid and no input tax credit thereof has been availed by any person. The proposal is likely to be discussed and approved by the Council," an official said on condition of anonymity.

The exemption was given to the washery to avoid a double taxation on coal on which compensation cess had already been paid. Payment of compensation cess again on coal rejects on which no input tax credit is available is resulting in additional cost to the washeries, sources said.
Source: Money Control
https://www.moneycontrol.com/news/business/economy/gst-council-likely-to-provide-cost-relief-to-coal-washeries-by-extending-exemption-say-sources-10107201.html