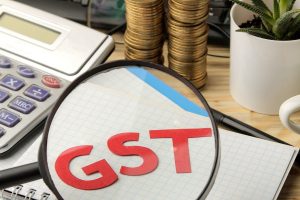 The GST wing of the Central Board of Indirect Taxes & Customs (CBIC) is investigating over a dozen insurance companies for allegedly claiming wrongful input tax credits of amount pegged at Rs 1000 crore.
CBIC officials are analysing documents of the past two years of insurance companies and are in the process of issuing show cause notice to the companies. 
"We have noticed mis-selling in terms of the commission paid to agents as per IRDAI rules, and invoices being raised for services that are not being rendered," a CBIC official told Business Today TV on the condition of anonymity.
Earlier in 2022, the Directorate General of GST Intelligence had also probed the matter. The scope of that probe is now being expanded, the source added.
According to Section 122 of the Central GST Act, "issuing an invoice without supply attracts a penalty and imprisonment up to five years if the amount involved is Rs 5 crore or above". The offense is not bailable.
Officials added that the department is dealing with alleged fake claims through data analysis and is ramping up its audits. "Last year we were able to do close to 4,000 audits and we will ramp it up gradually," said an official.
The scale up of audits is aimed at improving GST collections. The department is also exchanging data with its direct tax counterparts so as to plug any loopholes.
Source: Business Today
https://www.businesstoday.in/latest/corporate/story/gst-wing-of-cbic-starts-probe-insurance-companies-373452-2023-03-15