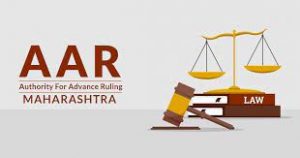 The Maharashtra Authority of Advance Ruling (AAR) in the case of Leoni Cable Solutions (India) Pvt. Ltd. vide Order No. GST-ARA-110/2019-20/B-80 dated 08.06.2022, has ruled that 18% GST is payable on PV DC cables.
The applicant is in the business of manufacturing and supplying solar cables, commonly known as photo-voltaic DC cables (PVDC cables) under various brand names. The cables are made from copper conductors with cross-linked polyolefin (XLPO) insulation and are used between solar modules and inverters in a photovoltaic system.
The applicant supplies cables to its customers for the commissioning and stationing of solar power generating systems (SPGS). The cables connect a solar panel or array with inverters only for the purpose of carrying electricity between solar panels and inverters. The cables are exclusively used by manufacturers of SPGS, Procurement, Construction Company (EPC Company), for setting up a solar power plant as inputs for transmitting direct current from a PV module in SPGS. The cables are specifically designed and tailor-made for solar power projects. Thus, the cables have restricted application and are used in a photovoltaic system only for the generation and transmission of solar energy.
The applicant has sought an advance ruling on the issue in respect of GST rates on PV DC Cables manufactured and supplied by Leoni Cable Solutions (India) Pvt Ltd to its customers who are into the business of manufacturing solar power generating systems or EPC companies setting up a solar power plant.
The AAR noted that the PV DC cables manufactured and supplied by the applicant to its customers would be classified under Entry number 395 of Schedule III of Notification No. 1/2017-Central Tax (Rate) (as amended) dated June 28, 2017 and liable to GST at 18%.