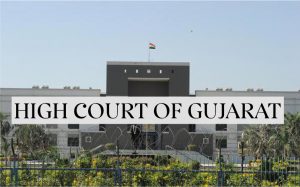 The Hon'ble High Court of Gujarat vide its order dated 9th March 2022 in the matter of M.P. Commodities Pvt. Ltd. Vs.  State of Gujarat in R/SPECIAL CIVIL APPLICATION NO. 3796 OF 2022 quash the assessment orders being Non speaking, as passed without mentioning the relevant facts and aspects of the matter.
The petitioner preferred the Writ before the Hon'ble Court praying for quashing and setting aside Orders in Form GST-DRC-07 dated 18.12.2021 and 27.12.2021 passed by the Assistant Commissioner of State Tax. Division-3 and to decide the matter in accordance with law after considering the documents and other evidence submitted by the Petitioner.  Further it was also prayed to set aside the two Show Cause Notices both dated 21.10.2019, in Form GST DRC-01 and staying any coercive measures of recovery against the petitioner pursuant to the impugned assessment orders.
Held: –
The Hon'ble Court after considering the submission from the both sides and taking note of its order dated 02.2022, wherein the 'Hon'ble Court was inclined to quash and set aside both the impugned orders and remit the matter to the Assistant Commissioner for de novo hearing with a direction to pass a speaking order. However, a request was made on behalf of the respondents to issue a short notice.', observed that it has been admitted on the behalf of the respondents that both the assessment orders can be termed as nonspeaking orders.

Further it has been submitted on the behalf of the respondents that relevant facts and aspects of the matter are not duly mentioned in the impugned orders.
The Hon'ble Court with the above observations disposed of the Writ petition by quashing and setting aside the impugned assessment orders, and remitted the matter back to the Assistant Commissioner to decide it afresh passing a reasoned order, dealing with every submission made by the petitioner, within three months from the date of the order.
For more Judgements like this, Subscribe TAXO today