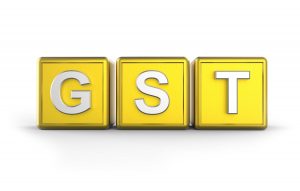 Realty experts and developers want the government to rationalise Goods and Services Tax (GST) on under-construction properties to encourage their sales. The sale of under-construction properties has decreased as buyers have to pay the GST, in addition to stamp duty and registration fees.
A Real estate expert said sales of under-construction property dropping was worrying. "Under-construction property draws GST; therefore, many homebuyers prefer to buy ready-to-move-in properties. Besides, ready-to-move-in properties have fewer risk factors associated with them. Therefore, developers rush to complete the property to draw sales, for which they must borrow money. The increased input cost, besides the interest on borrowings, is added to the property value, which indirectly has to be paid by the customer. Therefore, the government should rationalise the GST."
Similarly, leading developer Dhaval Ajmera, director of Ajmera Realty and Infra India Limited, told The Indian Express, "Imposing GST is making the project and sale of flats further expensive. Earlier, a rebate was available, which made the cost cheaper, but now no rebate is available, so the cost is high. It is indirectly passed on to the customer."
The demand to the government has always been to make the GST returnable and give credit on input. With the current rise in input and construction costs, the GST is adding to the cost of a project. Therefore it should be made returnable as we are not getting any input credit for the cost of construction, which we are paying on an average is 15-18 per cent and over and above 5 per cent GST is imposed on sales."
Meanwhile, the government has decided to tax capital gains to the tune of Rs 10 crore from April 1.
Source: The Indian Express
https://indianexpress.com/article/cities/mumbai/realtors-govt-rationalise-gst-under-construction-properties-sales-8495907/