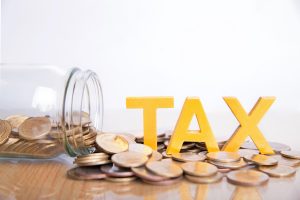 Industries and IT Minister K.T. Rama Rao has flagged issues the medical devices industry in the country is facing, from GST levy, inverted duty structures to challenges on the raw material front, to the Centre while offering the State's support in addressing a few of them. 
Citing concerns raised by the industry leaders, during a round table at BioAsia 2023 in Hyderabad recently, Mr. Rao, in a letter on Tuesday to Union Commerce and Industry Minister Piyush Goyal, said GST on spare parts of medical equipment is at a higher rate than the equipment itself, thus adversely impacting cost of medical devices in India. Such an anomaly also contradicts the Centre's efforts to provide low cost healthcare to masses. 
Also, there is no refund of GST in healthcare. Pointing out that medical devices are not luxury items and important to make healthcare accessible for all, he urged the government of India to review and reduce GST on medical devices to 12% and on diagnostics to 5% from the existing 18%.
Likewise, he appealed to the Centre to review and correct inverted import duty structures that are proving to be a hurdle for domestic manufacturing and reducing import dependence. "Inverted duty structure is not conducive to local medical device manufacturing as there are certain segments where it is more viable to import than manufacture in India. There are instances where import duty is levied on raw materials and not on finished goods," he said. 
Referring to challenges on raw material availability and suggestions from industry leaders to promote indigenisation of component manufacturing for medical devices such as IC and electronic components, LED monitors and panel display units, battery, semiconductors and mechatronics, which mostly are imported now, the Minister called upon the Centre to initiate steps to encourage manufacturing of medical consumables in the country with a conducive tariff structure and phased manufacturing plan. 
Telangana government is willing to partner with the Centre for a medical imaging hub with advanced equipment and machinery in the medical devices park in Hyderabad, he said. The Minister also sought to underscore the need to ramp up testing facilities in the country for testing medical devices. Telangana government is willing to partner with the Centre to set up additional testing labs in Hyderabad to cater to pan-India demand. Streamlining of approvals by the Centre for locally manufactured medical consumables, which are generic versions of international products being sold for several years, was another issue he listed in the letter to Mr.Goyal. 
Source: The Hindu 
https://www.thehindu.com/news/cities/Hyderabad/ktr-flags-issues-faced-by-medical-devices-industry-to-centre/article66619619.ece