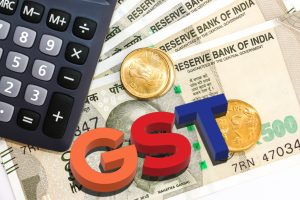 In a temporary relief for auto majors, the upcoming GST Council meeting, scheduled to take place on 18th February, is likely to defer the proposal to hike the rate of compensation cess applicable of MUVs, at par with SUVs falling under same criteria of car length, engine capacity among others.
According to sources, who did not wish to be quoted, the GST Council nominated fitment committee defers the proposal to treat MUVs at par with SUVs till the committee has a detailed discussion with industry stakeholders.
"Fitment committee examined the proposal on reservations expressed by Haryana, citing leakage of GST revenue in absence of clarity between MUVs and SUVs," sources told CNBCTV18.
It is understood from same sources that the GST Council nominated Fitment committee, examined the case with examples of cross over utility vehicles, such as Toyota Innova, Kia Carnival, Isuzu V-cross and Hi-Lander etc, to consider the request of equal treatment by Haryana.
"Fitment committee after detailed discussions decided that the issue still needs more clarity and to come to a conclusion or decision, it can be done only after detailed study in consultation with all stakeholders," sources added.
The proposal came up during 48th GST Council meeting, when industry had approached government for clarity on applicability of cess rates on SUVs and during the discussion at GST Council, states including Haryana cited that there is a clear case of tax evasion by auto players amid ambiguity between many car models not called as SUVs but fall under the same specifications, as described under the GST law for treatment of SUVs.
Post this, Union Finance Minister and Chairman of GST Council Nirmala Sitharaman, on request of states, guided the Fitment committee to examine the proposal raised by states.
The proposal considered, post this by fitment committee was to treat MUVs at par with SUVs, even when not popularly called as SUVs. Currently, a Compensation cess of 22% is levied on SUVs and all motor vehicles  with length >4000mm, ground clearance of 170mm and engine capacity >1500cc.
Source: CNBC TV18
https://www.cnbctv18.com/auto/gst-council-defers-decision-on-treating-muvs-at-par-with-suvs-say-sources-15925571.htm