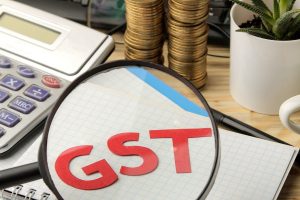 The Directorate General of GST Intelligence (DGGI) has sent letters of inquiry to about 10-12 mutual fund houses, seeking details of transactions that were found to be dubious, CNBC-TV18 reported government sources as saying.
The GST Intelligence found the fund houses possibly booked expenditures that they claimed input tax credit (ITC) wrongfully to reduce their GST liability, it said.
DGGI estimates the liability to be around Rs 500 crore, it said.
The DGGI said the discrepancies in accounting were found in the accounting books in 2017 and 2018, during which the AMCs claimed ITC on expenses capped at 2.25 percent of assets under management (AUM).
Mutual funds allegedly booked the expenses as capital expenditure to claim ITC. The GST Intelligence is now seeking the recovery of these wrongfully claimed credits, sources said.
Source: MoneyControl
https://www.moneycontrol.com/news/business/mutual-funds/gst-intelligence-opens-investigation-on-wrongful-expense-claims-10-12-mutual-fund-houses-under-fire-10082871.html