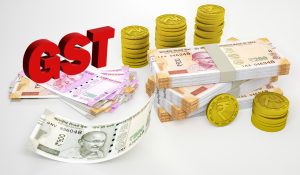 GST Council is likely to discuss and approve the group of ministers' final report on capacity based taxation on certain evasion-prone sectors like pan masala, sand mining in its meeting slated for February 18, sources said.
The GoM chaired by Odisha finance minister Niranjan Pujari has submitted its final report to the Council.
"The report has suggested measures to be taken on priority to curb evasion on pan masala, chewing tobacco and similar products. However, the GoM has not prescribed capacity based taxation for these sectors," sources said.
The Council is likely to discuss measures entailing registration of machines, special monthly return with details of machine, inputs, clearance, special compliance requirements like mandatory e-invoicing, mandatory e-way bill, mandatory FAST tag/GPS installation, mandatory unique identification marking, installation of CCTV cameras and heavy penal action.
The report has suggested that the exports of these items shall only be allowed against a letter of undertaking with the consequential refund of accumulated input tax credit to curb fake invoicing and fraudulent exports.
"The compensation cess levied on such evasion-prone commodities like pan masala, gutkha, chewing tobacco, shall be changed from the current ad valorem tax to specific tax-based levy to boost the first stage manufacturer level collection of the revenue," sources said.
The report suggests efforts be made for implementation of track and trace mechanisms for all tobacco products, preferably by the end of year 2023.
Source: MoneyControl
https://www.moneycontrol.com/news/economy/policy/gst-council-likely-to-approve-gom-report-on-plugging-tax-leakages-for-pan-masala-chewing-tobacco-sources-10081931.html