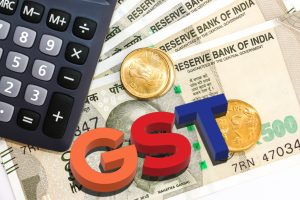 Goods and services tax (GST) authorities have initiated prosecution against a leading online insurance intermediary for allegedly generating bogus invoices of around Rs 100 crore in the name of marketing and sales service, Business Standard has learnt.
The intermediary, based in Bengaluru, got prosecution notice in January from the Directorate General of GST Intelligence (DGGI).
Following this, the top management of the firm has been questioned.
"The intermediary has been asked to provide proof/evidence of the service (they claimed) against which invoices were raised. In the absence of proof, the owners could face rigorous punishment," a source in the DGGI said.
According to Section 122 of the Central GST Act, "issuing an invoice without sup ply" attracts a penalty and imprisonment up to five years if the amount involved is Rs 5 crore or above. The offence is not bailable.
The move is to widen the investigation the DGGI has launched against insurance companies allegedly paying commissions as high as 70 per cent to intermediaries like these and even offline agents.
The limit is 15 per cent, prescribed by the Insurance Regulatory and Development Authority of India (Irdai).
Explaining the modus operandi, sources said insurance companies had formed an arrangement with intermediaries "to pass on ineligible input tax credit (ITC)" in the guise of marketing service and raising fake invoices.
These intermediaries generate two invoices, one under the prescribed limit and the rest as marketing- or sales-related spend, they said.
DGGI sources said these companies had been using this method to take ineligible ITC.
The practice is systematically planned and executed in collusion with insurance companies, said sources.
The department is examining invoices raised by both online insurance marketplaces and offline brokerages. More proceedings could be launched soon if they are unable to explain the service they provided under the provision, another source privy to the development said. The DGGI is learnt to have also flagged the matter with the Irdai because of the excess commission factor.
Last year, the DGGI detected a tax evasion of Rs 824 crore by 15 life and non-life insurance companies, and others as part of its probe. Many big insurance firms are under examination.
Widening the probe
The Directorate General of GST Intelligence had in 2022 detected Rs 824-crore tax evasion by insurance companies
These firms raised fraudulent invoices without the underlying supply of services
The Directorate alleged flouting of Irdai rules, GST provisions
A digital insurance intermediary allegedly raised fake invoices of Rs 100 crore
Source: Business Standard
https://www.business-standard.com/article/economy-policy/gst-sleuths-launches-prosecution-against-bengaluru-s-insurance-intermediary-123021301308_1.html