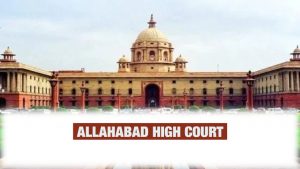 The Hon'ble High Court of Allahabad vide its order dated 30 March 2022 in the matter of Rohit Rastogi Vs. Union of India and others in Criminal Misc. Bail Application No. 8984 of 2022 granted bail to the applicant where the statement under Section 70 of CGST Act, 2017 was extracted by coercion and made under duress.
Facts: –
A case was filed against the applicant as Case Crime No.928 of 2021 at Police Station Kaushambi District Ghaziabad, Directorate General of GST Intelligence (DGGI) Ghaziabad Regional Unit under Sections 132(1) (b)& (1) of CGST Act, 2017.
That pursuant to the said F.I.R. the applicant is in jail since 09.2021 and the bail application of the applicant was rejected by the Learned session judge, Meerut on 28.01.2022.
Applicant Contentions: –
That the applicant has been falsely implicated in the instant case and statement of the applicant under Section 70 was extracted by coercion and made under duress, thus no reliance can be placed on it to connect the applicant with the crime.

The applicant has closed down 11 offending firms after following due process of law and the applicant does not have any criminal history apart from this case.

The applicant claims congruency in the role and seeks parity in relief as the other co-accused has already been granted bail.

Lastly, it was submitted on behalf of the applicant that the applicant shall not abscond and will cooperate in criminal proceedings. Further will not tamper with the evidence or influence the witnesses in any manner.
On the other hand, the complainant could not satisfactorily dispute the aforesaid submissions and does not dispute the fact that the applicant does not have any criminal history apart from this case.
Held: –
The Hon'ble Court after considering the submissions made from the both sides, found that there is merit in the submissions made on the behalf of the applicant and without making any observations on the merits of the case held that the applicant is entitled to be enlarged on bail.

The Hon'ble Court with the above findings allowed the bail application and released the applicant on bail on furnishing a personal bond and two securities each in like amount to the satisfaction of the court below.

Further imposed conditions i.e., the applicant will not tamper with evidence, will not influence any witness, will appear before the trial court on the date fixed, will not directly or indirectly make inducement, threat or promise to any person acquainted with the facts of the case.

In case of breach of any of the above condition, the prosecution shall be at liberty to move bail cancellation application before this Court.
For more Judgements like this, Subscribe TAXO today