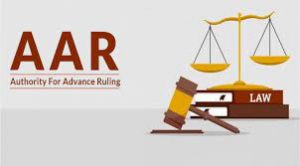 The Tamil Nadu Authority of Advance Ruling (AAR) in the case of NTL India Private Limited vide Advance Ruling no. 24/AAR/2022 dated 30.06.2022, has ruled that the value of toll charges, being incidental expenses incurred while providing outward supply, is liable to be included in the value of outward supply of service.
The applicant is in the business of providing support services in relation to the rental of road vehicles, including buses, coaches, cars, and other motor vehicles. The operator is classified as HSN Code 996601, while other transportation services are classified as HSN Code 996799 and are subject to GST at the appropriate rates. The applicant company enters into contracts with their clients for services in respect of the pick up of employees of general information technology companies, like Cognizant Technologies, from specific pick up points, drops them off at the company, and on return transports them back to the dropping points. 
The applicant uses their vans to transport computers, laptops, and accessories to various inter- and intra-state locations. The applicant raised the invoices on a monthly basis and discharged the tax accordingly. During the course of providing service, the applicant pays toll charges collected by NHAI or State Highways at different locations and gets the actuals reimbursed from the clients by indicating the toll charges separately in the invoices raised. 
The applicant sought an advance ruling on the issue of whether the value of toll charges is liable to be included in the value of outward supply of service. 
The AAR held that the beneficiaries are liable to pay the toll, which is compulsorily levied on the vehicles. The expenses incurred are the cost of the service provided to the service recipients. The reimbursement of cost is no disbursement but merely the recovery of a portion of the value of supply made to the recipients. Toll charges paid are to be included in the value of supply as incidental expenses arising from the provision of service. Thus, the cost of toll charges, which are paid by the applicant and later reimbursed by their clients, should be included in the value of supply. Therefore, tax shall be payable at the applicable rate on the entire value of the supply, including toll charges paid.