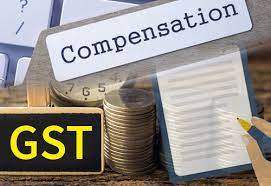 Chhattisgarh Chief Minister Bhupesh Baghel met Prime Minister Narendra Modi here on Friday and called for conducting a census soon, while also discussing the issues of GST compensation and coal royalties. During the meeting, Baghel said there is a problem in the selection of beneficiaries for various schemes because no census was conducted after 2011, according to a release by the Chhattisgarh government.
Many eligible beneficiaries are being deprived of the benefits of the schemes, Baghel said, calling for conducting the census as soon as possible.
Baghel also discussed various pending demands, including GST compensation and coal royalties, the statement said.
The chief minister said the recovery of additional levy from the coal blocks cancelled by the Supreme Court in 2014 has been received by the Central government.
The central government has been requested several times to transfer Rs 4,170 crore recovered from the coal blocks of Chhattisgarh to the state, but the amount is yet to be received, Baghel was quoted as saying.
He urged the prime minister to transfer the amount to the state at the earliest.
During the meeting, Baghel told Prime Minister Modi that like other states, Chhattisgarh is also facing a shortfall in commercial tax revenue after GST implementation.
Source: The Economic Times 
https://economictimes.indiatimes.com/news/politics-and-nation/chhattisgarh-cm-baghel-meets-pm-modi-calls-for-census-demands-settling-gst-compensation-dues/articleshow/98550347.cms