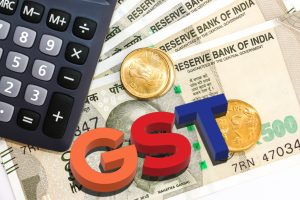 Andhra Pradesh had done better than the national average in GST collections. AP logged a success rate of 26.2 per cent against the average 24.8 per cent achieved at the national level, Chief Minister Y.S. Jagan Mohan Reddy said on Thursday. The state achieved 94  per cent of the targets fixed for tax collection, the CM said.
 At a review meeting he held with top officials of the revenue-earning departments at the CM Camp Office in Tadepalli, Jagan Mohan Reddy said AP's GST collections for the last fiscal totalled Rs 26,360.28 crore by January 2022. The collections increased to Rs 28,181.86 crore by January 2023.
 The Chief Minister advised the officials to study the different revenue generating policies and methods in vogue in other states so that AP could learn from these and implement the improvised versions thereof.
The officials told the CM that efforts were being made to dispose of the red sanders stock in three phases. The officials reassured the CM that the state was gradually overcoming the Covid-19 blues while AP's GST and other revenues were now closer to targets.
Jagan Mohan Reddy explained that the gross GST collections in the state till December 2022 stood at 26.2 per cent as against the national average of 24.8 per cent, surpassing Telangana, Tamil Nadu and Gujarat, in which the GST collections stood at 17.3, 24.9 and 20.2  per cent respectively.
 He said the GST collections in the state which stood at Rs 26,360.28 crore by end of January 2022 went up to Rs 28,181.86 crore by January 2023, recording a hike of 6.91 per cent. When GST and excise collections as also professional taxes and taxes on petrol are put together, AP's collections stood at Rs 43,206.03 crore by January 2023 as against the target of  Rs 46,231 crore.
The officials said the tax collections were improving gradually as they have introduced key changes in the collection methods through liberalised policies, making use of data analytics, improving the functioning of the department and by providing proper training to the staff.
Source: https://www.deccanchronicle.com/nation/current-affairs/090223/ap-surpasses-national-average-in-gst-collections-says-cm.html