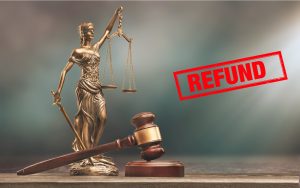 Foreign tourists may be able to get refunds on goods and services tax (GST) paid by them for shopping in India in the near future, with the government planning to take up the long-pending issue soon.
According to sources, work on the procedure and rules for refund of GST to foreign tourists will be started soon and could be implemented early next year. "While the Integrated GST Act has provided for GST refund to foreign tourists for local shopping that is taken out of the country, the rules and procedure have to be finalised. It is planned to be taken up shortly," said a source familiar with the development. Refund of GST or value added tax (VAT) to foreign tourists is available in a number of countries, as taxes are typically not exported. Foreign visitors can typically get these refunds at the airport at the time of their departure.
The thinking in the government arises as it is felt that the indirect tax regime has now sufficiently stabilised and this is one of the last few issues that remain to be implemented. The proposal will first have to be taken to the GST Council and once finalised, will require its stamp of approval. However, before a full-fledged rollout, Central and state GST authorities may choose to go for a soft launch through a pilot run.
Industry associations, in their pre-Budget recommendations, too had asked the government to take up this issue as it would give a boost to domestic tourism, especially post the Covid-19 pandemic. Section 15 of the IGST Act provides for refund of the tax paid by a tourist leaving India on any supply of goods taken out of India. The term 'tourist' would mean a person who enters India for a stay for not more than six months.
Source: MSN
https://www.msn.com/en-in/news/world/gst-refunds-on-shopping-for-foreign-tourists-on-the-anvil/ar-AA18nqoS?li=AAggbRN