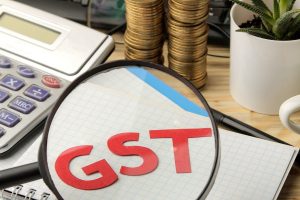 The Goods and Services Tax (GST) Council may consider setting up a GST Appellate Tribunal (GSTAT) this month for the expeditious resolution of indirect tax litigation to further reduce the compliance burden for taxpayers and provide a common forum for dispute resolution between the Centre and states, two officials aware of the matter said.
A group of ministers (GoM), constituted to iron out issues pertaining to GSTAT, has submitted its report and the 49th meeting of the GST Council is expected to consider this matter in 10-15 days, the officials added, requesting anonymity. The Council, in its 47th meeting on June 28-29, 2022, formed a GoM to address various concerns raised by the states over the constitution of the tribunal.
Explaining the importance of tribunal, one of the officials cited above said: "There are two benefits. One, the taxpayers [businesses] will get rid of costly, lengthy and time-consuming appeal processes of high courts as the proposed tribunal will be the forum of second appeal under the GST laws. Secondly, and more importantly, it may become the first common forum of dispute resolution between the centre and the states."
Even as the Union cabinet on January 23, 2019 approved the creation of a national bench of GSTAT, the matter was pending because of differences among members on issues such as how to maintain the right federal balance, and other technical matters. In order to resolve these concerns, a six-member GoM was notified on July 7, 2022, the official added.
It is expected that the tribunal will be a common forum that will ensure uniformity across the country in redressal of disputes arising under the GST regime, he said.
According to a second official, in the absence of an exclusive tribunal for GST, there were some cases of overreach, where local GST authorities pressurised taxpayers to pay the assessed tax amounts even if the assesses contended these were arbitrary and erroneous. As filing of appeal in high courts is time-consuming and costly, and so many taxpayers pay GST dues under protest, the second official added.
Source: https://www.hindustantimes.com/india-news/gst-council-may-consider-setting-up-tribunal-for-indirect-tax-litigation-101675846022095.html