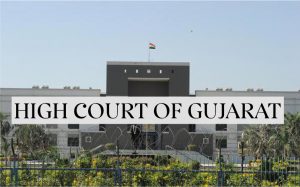 GST action against lawyers stayed by Gujarat HC
Ahmedabad: The Gujarat high court on Monday stayed the central goods and service tax department from taking any action against the lawyers who have been issued notices by the department to pay the service tax.
The bench of Justice J B Pardiwala and Justice Nisha Thakore granted interim relief to lawyers after the Gujarat High Court Advocates Association filed a petition taking exception to the GST department's decision to recover tax from practising advocates. In its order, the bench took note of an order by the Orissa high court last year and said that this issue requires consideration. The court has restrained GST department from taking any action against advocates, law firms including LLPs providing legal service "for non-compliance with any legal requirements under CGST, DGST or IGST Act".
Upon the court's query on why lawyers have not challenged the notices individually and they have come through the Bar association, it was submitted that the lawyers have come to know that the income tax department sends data to CGST and the latter, without being aware of reverse mechanism under which the lawyers fall, issues notice for service tax.
After granting an interim relief for no-coercive action against lawyers and law firms, the high court admitted the association's petition and sought reply from the GST department.
SOURCE: The Times of India
http://timesofindia.indiatimes.com/articleshow/90063863.cms?utm_source=contentofinterest&utm_medium=text&utm_campaign=cppst