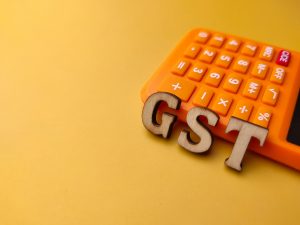 Finance Minister Nirmala Sitharaman said that the fitment committee of the GST council will consider the industry demand for reducing the tax on the input material for construction. She will have the fitment committee look at the matter, Sitharaman said, while speaking at the CII National Council Interaction on Tuesday.
The panel may take it forward, if they find merit in it, and include it in the next GST Council meeting agenda.  The finance minister's response came on a suggestion by one of the attendees during an interaction with industry stakeholders and business owners on issues including angel tax, the concessional corporate tax regime, and infrastructure. Currently, cement is taxed at the highest slab of 28%.
The 49th GST Council meeting is expected on Feb. 18 in New Delhi.  Sitharaman urged India Inc. to keep investment plans calibrated towards sustainable development goals and partner with startups to utilise the latest technologies.  "The industry will have to be SDG-compliant, will have to produce green goods (and make sure their) inputs are green compliant and guided by green considerations," she said.
The industry will have to make the transition from using fossil fuel to green fuel without much delay, she said.  Sitharaman also pitched for collaboration with startups to stay ahead with the latest technologies. "Out-of-the-box technologies, solutions and ideas will have to be worked at more…the industry has to unhesitatingly work with startups," she said.
Source: https://www.bqprime.com/business/sitharaman-says-demand-for-lower-gst-on-cement-to-be-considered