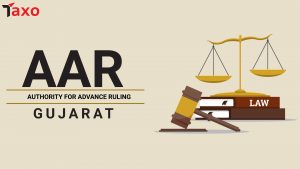 The Gujarat Authority of Advance Ruling (AAR) consisting of Arun Richard and Atul Mehta has ruled that 12% GST is payable on the supply of work contract services to Nagar Nigam.
The applicant, M/s Amnex Infotechnologies Private Limited, submitted that Request for Proposal (RFP), issued by the Shahjahanpur Nagar Nigam, Uttar Pradesh, for the selection of a Master System Integrator (MSI) for the implementation of the Intelligent Traffic Management System (ITMS) in Shahjahanpur city.
The applicant was awarded the work by Shahjahanpur Nagar Nigam.
The applicant submitted that it supplies more than two taxable supplies of goods or services per year. The provision consists of different supplies such as design, development, implementation, and maintenance of infrastructure developed in the city and are integrated in such a way that all of them constitute, on the whole, a supply to set up a comprehensive traffic management infrastructure. Various supplies, as contemplated by the contract, constitute composite supplies as defined under section 2(30) of the CGST Act.
The agreement with Shahjahanpur Nagar Nigam was for the implementation of ITMS in Shahjahanpur. It involves design, supply, installation, testing, commissioning, and construction of ITMS infrastructure, which primarily includes adaptive traffic control, red light violation detection, automatic number plate recognition, etc., along with operation and maintenance of ITMS for a period of 5 years on a turnkey basis. The scope of work involves the supply of goods as well as services, which are used in conjunction with each other to complete the ITMS infrastructure installation.
The applicant sought an advance ruling in respect of the GST rate applicable to the applicant for the provision of services provided to Shahjahanpur Nagar Nigam (Local Authority). The service recipient is Shahjahanpur Nagar Nigam, Uttar Pradesh, which is a local authority. Thus, the subject supply is covered vide Serial No. 3 (vi) (a) of Notification 8/2017-Integrated Tax (R) dated 28-6-17 at Tariff 9954 and is liable to a 12% IGST rate.
Source: LiveLaw.in
https://www.livelaw.in/news-updates/authority-of-advance-ruling-aar-gst-cgst-act-shahjahanpur-nagar-nigam-supply-of-works-contract-200882