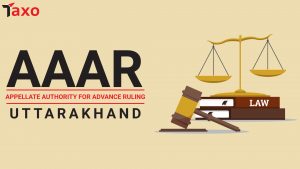 Uttarakhand's AAAR: Accommodation service and other services including naturopathy rendered is covered under composite service
Naturopathy and yoga offered as part of a package in a resort will attract Goods and Services Tax, said Uttarakhand's Appellate Authority for Advance Rulings (AAAR) even though naturopathy and yoga are exempted from GST, when provided independently, reported Business Line.
The Uttarakhand AAAR has held that all services provided in relation to or in addition to accommodation services are liable to GST applicable to 'accommodation service' as all such ancillary/ additional activities have a proximal nexus with accommodation services. 
Accordingly, it rejected the appeal made against the ruling of the Authority for Advance Ruling (AAR).
The appellant Corbett Nature Reserve operates a resort Aahana ­The Corbett Wildernes and also runs an independent unit, namely Aahana Naturopathy Centre, wherein they provide various services in the form of nature cure (drugless cure) and Yoga therapies (healthcare services), which are not restricted only to the in­house customers, but also open to all.
As nature cure and yoga do not attract GST, the appellant moved to AAAR with an appeal against the AAR, which had said that no exemption will be available to the Centre.
Source: Mintgenie
https://mintgenie.livemint.com/news/personal-finance/your-stay-at-a-yoga-resort-is-going-to-get-dearer-here-s-why-151651722763171

For more News like this, Subscribe TAXO today