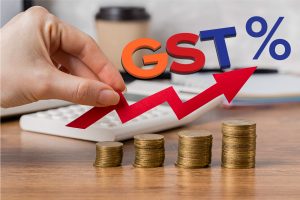 Goods and Services Tax (GST) return filings have risen from 60 percent almost two years back to over 85 percent now, said V Rama Mathew, Member- Tax policy at the Central Board of Indirect Taxes and Customs (CBIC).
"Two years back, we would be happy if we got 60 percent filings, but now they have risen to over 85 percent GSTR (GST Return) filings," Mathew said at a post-budget conference, analysing tax-related proposals, organised by the Associated Chambers of Commerce.
Two days ago, the Ministry of Finance, in a statement, said GST collections in January surged to over Rs 1.55 lakh crore, the second highest ever.
"Over the last year, various efforts have been made to increase the tax base and improve compliance. The percentage of filing of GST returns (GSTR-3B) and of the statement of invoices (GSTR-1), till the end of the month, has improved significantly over years," the ministry said in a statement.
Source: https://www.moneycontrol.com/news/business/budget/gst-return-filings-up-from-60-percent-two-years-ago-to-85-percent-10001461.html