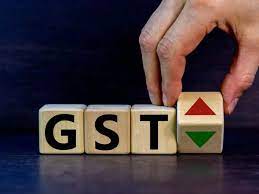 The state Cabinet, under the chairmanship of Chief Minister Sukhvinder Singh Sukhu, today approved the Himachal Pradesh Sadhbhawana Legacy Cases Resolution Scheme 2023 to dispose of around 50,000 pending tax cases pertaining to the pre-Goods and Services Tax (GST) era.
This is the third such legacy scheme rolled out since 2020 to settle pending casesof Value Added Tax (VAT) and Central Sales Tax (CST), which were later subsumed in the GST.
The scheme will be notified for three months initially. Dealers can deposit their taxes along with the prescribed settlement fee, where interest and penalty have been waived.
The State Taxes and Excise Department had earlier floated the Himachal Pradesh Swarn Jayanti (Legacy Cases Resolution) Scheme-2021. It was applicable for four months initially and had generated a revenue of Rs 91 crore. There were 1.68 lakh pending cases — 13,705 in Solan, 20,108 in Baddi-Barotiwala-Nalagarh, 11,615 in Sirmaur and 9,869 in Una.
The pending cases have substantially reduced with the introduction of the two schemes and now the figure stands at 50,000.
A higher settlement fee in subsequent policies had, however, generated less revenue, traders point out.
The first such scheme was introduced in January 2020. A revenue of between Rs 620 crore and Rs 670 crore was expected if all defaulters had applied. It, however, led to the recovery of Rs 393 crore, which was a sizable amount generated by such a scheme in its first attempt.
The scheme was introduced to help the pre-GST taxpayers to resolve tax liability and disputes. Under the scheme, taxpayers could pay the outstanding tax and be free from any other liability under the law. Taxpayers would get a substantial relief in the form of waiver of interest and penalty.
Also, problems such as compiling of documents, collecting pending statutory forms and preparing reconciliation statements to complete VAT assessments have become a Herculean task for taxpayers. The GST was introduced years ago but industries and dealers are yet to settle disputes of the earlier regime.
Source: The Tribune 
https://www.tribuneindia.com/news/himachal/third-legacy-scheme-okayed-in-himachal-to-settle-50-000-vat-gst-cases-484290