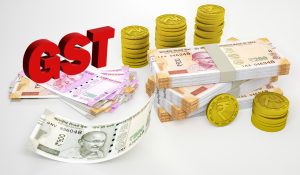 GST collections rose 12 per cent to over Rs 1.49 lakh crore in February, the finance ministry said on Wednesday.
February 2023 witnessed the highest cess collection of Rs 11,931 crore since implementation of GST.
The collections are, however, lower than the second highest Goods and Services Tax (GST) mop-up recorded in January at over Rs 1.57 lakh crore. The collection reached an all-time high of Rs 1.68 lakh crore in April 2022.
"The gross GST revenue collected in the month of February 2023 is Rs 1,49,577 crore of which CGST is Rs 27,662 crore, SGST is Rs 34,915 crore, IGST is Rs 75,069 crore (including Rs 35,689 crore collected on import of goods) and cess is Rs 11,931 crore (including Rs 792 crore collected on import of goods)," the ministry said in a statement.
The revenues for the month of February 2023 are 12 per cent higher than the GST revenues in February 2022, which was Rs 1.33 lakh crore.
Normally February, being a 28-day month, witnesses a relatively lower collection of revenue, the ministry said.
Source: Business Standard 
https://www.business-standard.com/article/economy-policy/february-gst-collections-rise-12-to-rs-1-49-trillion-finance-ministry-123030100667_1.html