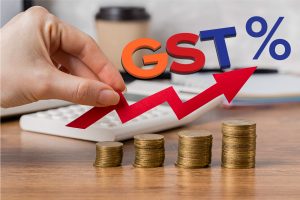 The Centre may consider allowing states to utilise the GST amount as the present scheme was causing a delay in them receiving their dues, Tamil Nadu Minister P T R Palanivel Thiaga Rajan said on Tuesday.
The Minister for Finance and Human Resource Management said the Union Ministry of Finance and Corporate Affairs released Rs 4,230 crore as the Goods and Services Tax arrears to the state.
Instead of releasing the taxes collected from the states after a long delay, it would be better for the Centre to allow the States to utilise the taxes without waiting for its release, he told reporters.
The present scheme is delaying the dues to states which can be reversed. The issue would be taken up during the next council meeting, he added.
On GST arrears, he said the Union finance ministry has released Rs 4,230 crore to Tamil Nadu and the state would receive another Rs 4,000 crore this month as compensation.
Since the monthly receipts were getting delayed mainly because of the ineffective model, there should be a relook at the format, he said.
Source: The New Indian Express 
https://www.newindianexpress.com/business/2023/mar/01/centre-should-consider-allowing-states-to-utilise-gst-amount-as-present-scheme-causing-delay-tn-fm-2551830.html