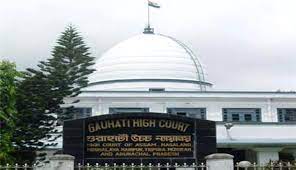 The Hon'ble High Court of Gauhati vide its order dated 06.02.2023 in the matter of M/s Tzudi Forest Products Vs. The State Of Assam And 5 Others in W.P. (C) – 457/2023, held that the road permit should not be insisted upon, if Valid E-way Bills are available for transporting the goods.
The Petitioner filed the writ petition before the Hon'ble High Court being aggrieved of the action of respondents in seeking road permit for transporting goods/forest products after obtaining e-way bills.
Petitioner's Submissions: –
It was submitted on the behalf of the petitioner that earlier there were check gates, however, from the introduction of Goods and Service Tax Act, 2017, the Government of Assam has abolished the Gates and has introduced the concept of e-way bills for transporting the goods.

That at the time of preparation of such bills, all taxes are paid to the Government. Further, it was contended that despite the fact the e-way bills were available, the respondents were asking for road permit, which is wholly illegal and unsustainable in law.
Respondents' Submissions: –
It was submitted on the behalf of the respondents that the issue regarding requirement of road permit even after obtaining the e-way bill is yet to be decided by the Government. Therefore, presently there is no insistence on road permit, if e-way bill is available.

That the possession of the e-way bill is not the only requirement as many other conditions are required to be fulfilled for different kind of transportations. Further, if the goods are to be transported outside the State, it is to be done Railways, and reference was also made to passing the blue water mark for timber.
Held: –
The Hon'ble Court after considering the submissions made & facts of the case, was of the view that the petitioner has made out a case for interference and therefore, it was directed by the Hon'ble Court that if the petitioner is in the possession of valid e-way bills, road permit should not be insisted upon. However, the petitioner would be required to fulfil the other formalities, if the situation arises.

Further, the aforesaid direction would be, however subject to the condition that the same would remain valid till a final decision is arrived at by the Government on the requirement of road permit, apart from e-way bill.
The Hon'ble Court with the above findings and directions, disposed of the writ petition.