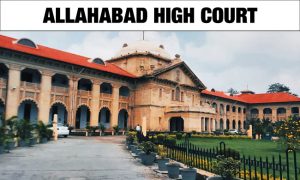 The Hon'ble High Court of Allahabad vide its order dated 20th April 2022 in the matter of Premium Traders Vs. State of U.P. and 2 others in Writ Tax No. – 582 of 2022, held that the order passed under Section 129 for detention of goods considering the invoice as bogus and without affording an opportunity of hearing to the assessee is erroneous in law.
The Petitioner preferred the Writ Petition before the Hon'ble High Court challenging the detention order dated 14.03.2022 under Section 129 issued in FORM GST MOV 06 by the respondents.
Facts: –
The Petitioner (a registered dealer) is a trader of iron and steel and sold 10090 Kg TMT Bar valued at Rs. 4,16,717/- to M/s. Umar Enterprises, Ghaziabad (a registered dealer), through invoice No.747, dated 04.03.2022.
The aforesaid goods were not accompanied with E-Way Bill, so were intercepted by the respondents issuing FORM GST MOV 02 dated 04.03.2022.
Thereafter, the goods were detained under section with the issuance of order in FORM GST MOV 06 on three grounds '(i) goods were not accompanied with E-Way Bill, (ii) under valuation and (iii) invoice is bogus as GSTIN number is not mentioned'.

Further through the order of detention, which was issued in the name of driver, it was directed to provide the details of purchases, sales and copy of periodical return.

That consequently an undated notice under Section 129(3) was issued without mention of date of personal hearing and date of submitting reply, however petitioner submitted the reply for the same on 16.03.2022.
To read more subscribe today: www.taxo.online