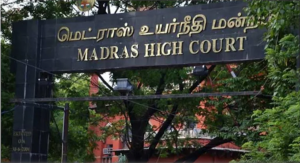 The Hon'ble High Court of Madras vide its order dated 16th February 2022 in the matter of M/s Sree Meenashi Industries Vs. The Additional Chief Secretary/Commissioner of Commercial Tax, Chennai & others in W.P.Nos.3079 & 3083 of 2022 And W.M.P.Nos.3238, 3240, 3246 of 2022, held that the order for provisional attachment of the bank accounts of the petitioners in absence of tangible material for forming such opinion to provisionally attach the current account of the petitioners, exercising the powers under Section 83, shall not stand legal scrutiny and is liable to set aside.
The Petitioners filed the present writ petitions challenging the order dated 20.12.2021 of the respondents for provisionally attaching their current accounts with their respective banks and directing the banks not to allow any debit on behalf of the petitioners from said accounts.
Facts: –
That as the issue involved in both the matters is same, both the matters were taken up for hearing at the same time.

That the petitioners are engaged in business and duly registered under Tamil Nadu Goods and Service Tax, 2017.

That a search under Section 67 of the TNGST was conducted on 24.02.2021 at the premises of the petitioners and according to the revenue, incriminating documents were found showing tax evasion on the part of the petitioners.
That during the pendency of proceedings under Section 67 for search and seizure, an order dated 20.12.2021 was passed by the respondents invoking Section 83 of the TNGST whereby, the current accounts of the petitioners were provisionally attached and freezed. As per the said order, directions were given to the respective banks of the petitioners, not to allow any debit on behalf of the petitioners from the said accounts.
That in pursuance of the said order of provisional attachment dated 20.12.2021, the petitioners received a communication dated 30.12.2021 from their respective banks informing that their current account numbers have been freezed and no debit transaction would be allowed till the provisional attachment is lifted by the said authority. Hence, the petitioners being aggrieved filed these petitions.
To read more subscribe today: www.taxo.online