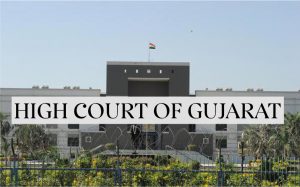 The Hon'ble High Court of Gujarat vide its order dated: – 23rd March 2022 in the matter of M/s Dilip Kumar Chandulal & 1 other(s) Vs. State of Gujarat & 1 other(s) in R/Special Civil Application No. – 4340 of 2022 directed the respondent authorities to restore the GST registrations of the petitioners as it was cancelled due to a mistake committed by the consultant.
The petitioners preferred the writ application before the Hon'ble High Court praying for quashing and setting aside the order of cancellation of registration certificate and seeking directions to the authorities for restoring the same.  It was also prayed for directing the respondent authorities to refund the amount of tax deposited by the petitioner due to a glitch in the GST portal allowing such payment of tax despite the petitioners registrations have been cancelled.  Also, prayed for directing the respondents to restore the registration certificate immediately during the pendency of the petition.
Facts: –
The consultant of the petitioners wanted to cancel the registration of the HUF. However, inadvertently, the consultant instead of inserting the registration number of HUF inserted the registration number of the proprietorship.