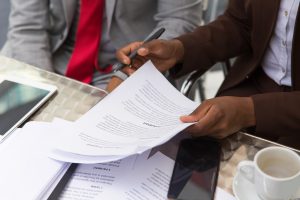 The Hon'ble CESTAT, Delhi vide its order dated 24 February 2022 in the matter of M/s Bhavya Creators Vs. Commissioner, Central Excise, New Delhi in Service Tax Appeal No. 50620 of 2020 while passing the miscellaneous order No. 50051-50053/ 2022 condoned the delay of 4, 5 years in filing the appeal without any justification for such delay subject to the cost of Rs. 1,00,000/- to be paid to PM Care Fund.
The Appellant filed three applications before the Hon'ble Tribunal, one application (main application) seeking condonation of delay and the second application with some additional grounds for seeking condonation of delay whereas the third application was filed for early hearing which was dismissed as premature and both the applications for condonation of delay were taken up for hearing.
Facts: –
It was the case of the appellant wherein the impugned order dated 29.03.2014 passed by the learned Commissioner of Central Excise, Delhi-I was received by it after 5 years on 27.07.2019.
It was submitted on the behalf of the Appellant that from the date of receipt of the order i.e. 27.07.2019, the delay in filing the appeal is of 19 days as it was filed on 13.11.2019 and the due date for filing the appeal was 25.10.2019. Thus the present applications.
To read more subscribe today: www.taxo.online