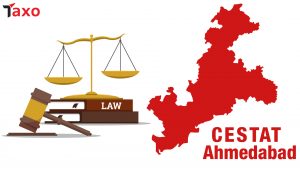 The Hon'ble CESTAT Ahmedabad vide its order dated 12th April 2022 in the matter of Jagdish Pala Vs. Commissioner of Central Excise & ST, Rajkot in Service Tax Appeal No. – 12268 OF 2019- (DB) held that the circulars/clarifications issued by Board are binding on the department/revenue and thereby set aside the order confirming demand on Construction Services.
The Appellant preferred the appeal assailing the Order-in-Appeal No. RAJ-EXCUS-000-APP-139-2019 dated 09.07.2019 passed by the Commissioner (Appeals), Rajkot.
Facts: –
That an investigation against the Appellant revealed that the Appellant has constructed residential as well as commercial complexes and also received booking amounts, instalments amount from buyers but had not obtained Service Tax registration and paid Service tax.

The Appellant entered in to agreement with his buyers for sale of shops during the construction services provided by it.

That based on the above investigation a show cause notice was issued to the Appellant proposing demand under the category of 'Commercial and Industrial Construction' invoking Section 73(1) of the Finance Act along with levy of interest and imposition of penalties under Section 76,77,78 of the Act.

The Adjudicating authority while adjudicating the matter dropped the proceedings vide order-in-original dated 03.2018, however aggrieved with said order-in-original department preferred an appeal before the Commissioner Appeals, who allowed the department's appeal by way or remand for quantification of demand.
To read more subscribe today: www.taxo.online