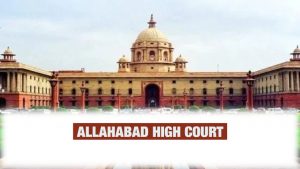 The Hon'ble High Court of Allahabad vide its order dated 30 March 2022 in the matter of Rohit Rastogi Vs. Union of India and others in Criminal Misc. Bail Application No. 8984 of 2022 granted bail to the applicant where the statement under Section 70 of CGST Act, 2017 was extracted by coercion and made under duress.
Facts: –
A case was filed against the applicant as Case Crime No.928 of 2021 at Police Station Kaushambi District Ghaziabad, Directorate General of GST Intelligence (DGGI) Ghaziabad Regional Unit under Sections 132(1) (b)& (1) of CGST Act, 2017.
That pursuant to the said F.I.R. the applicant is in jail since 09.2021 and the bail application of the applicant was rejected by the Learned session judge, Meerut on 28.01.2022.
To read more subscribe today: www.taxo.online