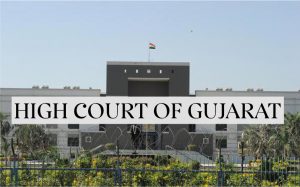 The Hon'ble High court of Gujarat vide its order dated 28th April 2022 in the matter of Vimal Yashwantgiri Goswami Vs. State of Gujarat in R/Criminal Misc. Application No. 4255 of 2022, held that it is not in dispute that the tax evasion is below 5 crores and will be a bailable offence as per Section 132(1)(i) read with Sections 132(4) and Section 132(5) of the Gujarat GST and the Central GST Act, 2017.  Thus, ordered for release of the Applicant on bail subject to conditions therein.
The Applicant-accused has filed the present application praying for bail in connection with File No.AC-1/ UNIT-75/BVN/201920 registered with the Office of the Assistant Commissioner of State Tax-1, Unit-75, 1 st Floor, Bahumali Bhawan, Bhavnagar and File No.ACCT-UNIT-9/HEUGO METAL/SUMMONS/2021-22 registered with the Office of Assistant Commissioner of State Tax, Unit-9, Division (1), Ahmedabad; for the alleged offence punishable under Section 132(1)(b)(c)(f)(K)(I) of the Gujarat Goods and Services Tax Act, 2017 and the Central Goods and Services Tax Act, 2017 read with Sections 463 and 120(B) of the Indian Penal Code, 1860.
Facts: –
That the respondent No. 2 filed a Criminal Complaint No. 6846 of 2019 before the Court of Additional Judicial Magistrate, First Class, Bhavnagar on 16.10.2019 for the above alleged offence, wherein the applicant has been arraigned as accused No. 4 for ITC evasion of Rs.4,51,05,130/- by M/s Heugo Metal.
To read more subscribe today: www.taxo.online