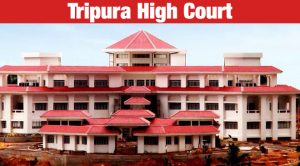 The Hon'ble High Court of Tripura vide its order dated 24th May 2022 in the matter of Progressive Enterprises Vs. State of Tripura and others in WP (C) No. 427 of 202, held that the authorities need to honour the valid E-way bill produced and if any fault is found therein, action can be taken as provided in the statute. Thus, when the valid E-way bill was produced the detention of goods is not sustainable.
Facts: –
The Petitioner entered into a contract with a private company for transporting, installing and commissioning telecommunication material throughout the State of Tripura.

A consignment containing two tax invoices valued at Rs.3,14,616.73/- dated 13.04.2022 and valued at Rs .12,53,941.83/- dated 13.04.2022, was transported from Guwahati to Agartala by TATA Yodha vehicle bearing registration No.AS01NC7115. Moreover, two E-way bills were also generated in respect of the said consignment.
That said vehicle further had to be used for transporting goods back to Guwahati, and while transporting goods back from Tripura to Guwahati on 26.04.2022, the driver of the vehicle was asked to produce relevant documents by the inspector of State Taxes, Churaibari.
It was informed by the driver that he is waiting for fresh tax invoices and e-way bills for outward transportation of telecommunication material. However, on 27.04.2022 a physical verification of the vehicle was carried out and the vehicle as well as the goods were seized on the issuance of Form MOV – 07.

That the petitioner produced 30 E-way bills generated by Reliance Jio Info communication and despite the fact that new E-way bills were provided by the driver, the authorities detained the goods and initiated proceedings against the petitioner.
To read more subscribe today: www.taxo.online