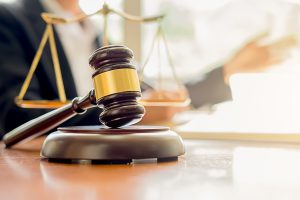 The Hon'ble High Court of Allahabad vide its order dated 04 February 2022 in the matter of Bharat Mint and Allied Chemicals Vs. Commissioner Commercial Tax and others in Writ Tax No. – 1029 of 2021 held that in view of the Section 75(4) of the CGST Act, it is mandatory for the GST Department to grant hearing to the assessee against whom an adverse order has been passed.
The Petitioner preferred the Writ Petition praying for setting aside and quashing impugned adjudication order dated 09.11.2021 which was passed in gross violation of principles of natural justice and was passed without affording an opportunity for oral hearing to the Petitioner.
Petitioners Plea: –
It was contended on behalf of the Petitioner that the Impugned assessment order creating demand of tax has been passed without affording opportunity of hearing to the petitioner as contemplated in Section 75(4) of the CGST Act, 2017 and U.P. GST, 2017, thus the same is in breach of principles of natural justice, hence deserved to be quashed.
Held: –
The Hon'ble High Court after considering the submissions observed and noticed that the impugned show cause notices state, "You may appear before the undersigned for personal hearing either in person or through representative for representing your case on the date, time and venue, if mentioned in the table below.", however no date, time and venue has been mentioned in the table.
The Hon'ble High Court after considering the law stated in Section 75(4) observed that opportunity of hearing has to be granted to a person chargeable with tax from whom either request for the same is received or any adverse decision is passed against such person.
The Hon'ble High Court further observing as above held that where an adverse order is contemplated against a person, such person even need not to request for opportunity of hearing and it appears mandatory on the part of the authority to provide hearing before passing any adverse order to such person.
At last, the Hon'ble High Court granting time to the respondents to file counter, as an interim measures, directed that no coercive action will be taken against the petitioner in respect of the demand created under the impugned order till next date of hearing.