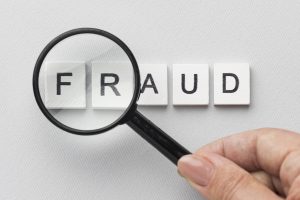 The Maharashtra Goods & Services Tax (GST) department on Saturday arrested a contractor for availing input tax credit (ITC) by allegedly using fake invoices amounting to ₹87.08 crore.
GST department arrests PWD contractor
"Maharashtra GST Department has arrested Mr Mohammed Moinuddin Shaqur Khan, (50), proprietor of M/s Dhanalaxmi Electrical, (class 1 contractor of PWD) who has availed ITC of ₹15.67 crore on fake invoices from Non Genuine Taxpayers without movement of any goods or services in violation of the provisions of MGST/CGST Act," the agency claimed in a statement.
Mohammed Moinuddin Shaqur Khan has been arrested on Saturday and he has been remanded to judicial custody for 14 days by Additional Chief Metropolitan Magistrate Court, Mumbai.
Maharashtra GST dept issues warning
The operation was conducted under the guidance of Prerna Deshbhratar (IAS), Joint Commissioner of State Tax, Investigation-A, Mumbai and Rajendra Tilekar, Deputy Commissioner of State Tax and led by the Assistant Commissioners of State Tax Ganesh Vilas Raskar and Sanjay Mohan Shete along with State Tax Inspectors.
"With this 60th arrest in year 2022-23, Maharashtra Goods & Services Tax Department has once again issued stern warning to the tax evaders and persons engaged in bogus bill trading," read the statement.
Source: https://www.freepressjournal.in/mumbai/maharashtra-contractor-arrested-by-gst-department-in-15-crore-itc-fraud