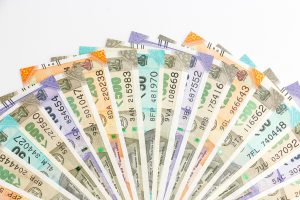 The Central government has accepted that ₹689 crore is pending to Andhra Pradesh as GST compensation for the period between April and June, 2022 and this will be cleared in the near future.
Union Finance Minister Nirmala Sitharaman, while responding to a question raised by YSR Congress Party MP Vallabhaneni Balashowry in the Lok Sabha on February 6 (Monday) said, "Taking into account the back-to-back loan of ₹2,311 crore in the 2020-21 financial year and ₹3,272 crore in 2021-22 fiscal year released to Andhra Pradesh in lieu of GST compensation and the release of bimonthly GST compensation from July 2017 to June 2022, only ₹689 crore is pending to the State toward GST compensation for the period April and June, 2022".
She added that this pending amount would be released from the Compensation Fund wherein monthly cess collection is being transferred and credited.
As per the provision of GST (Compensation to States) Act, 2017 and taking into account ₹ 1.10 lakh crore for FY 2020-21 and ₹1.59 lakh crore for FY 2021-22 released to States as back-to-back loan in lieu of GST compensation, the entire GST compensation dues of States including Andhra Pradesh has been cleared by the Central government till May 31, 2022.
During the 2022-23 fiscal year, the Central government decided to release full compensation up to May 31, 2022, despite insufficient amount in the Compensation Fund, by meeting the required balance from its own resources to the extent of ₹62,000 crore in May 2022 and ₹ 17,000 crore again in November 2022, to assist the States in managing their resources.
Mr. Balashowry asked the Union Finance Minister whether the issue of extension of GST compensation period has been placed before the GST Council.
Ms. Sitharaman replied that a few States had requested for extension of payment of GST compensation beyond the transition period of five years. As per Section 18 of the Constitution (One Hundred and First Amendment) Act, 2016, compensation to the States for loss of revenue arising on account of implementation of the GST for a period of five years can be provided by a law made by Parliament. "The Central government is committed to payment of GST compensation to States for five years as per law enacted by the Parliament according to the Constitutional provision," she said. 
However, Ms. Sitharaman did not directly answer about the proposal for extending the period, as has been demanded by the States.
Source: https://www.thehindu.com/news/national/andhra-pradesh/central-government-will-pay-689-crore-to-andhra-pradesh-towards-gst-compensation-says-nirmala-sitharaman/article66478211.ece